Cool, Funky and Eclectic Marijuana Storage Jars
Marijuana storage jars are undoubtedly popular and understandably so as there are some cool looking cannabis glass jars to pick from. Easily find all types of marijuana storage jars ranging from trippy psychedelic cannabis glass jars to sleek premium glass marijuana jars.
While there are other materials for storing cannabis, by far airtight glass storage jars are the best. After all it works for vegetables and fruits why not for flower? Gone are the days where storing cannabis in a plastic baggies are even a option if you care about having a potent stash.
Keep in mind that when looking for cannabis glass jars, it is important to consider the amount of bud you are looking to store. Too much space and your top shelf bud will dry up faster so size matters when it comes to marijuana storage jars.  Recently this was discussed in a recent blog post about learning how to cure marijuana.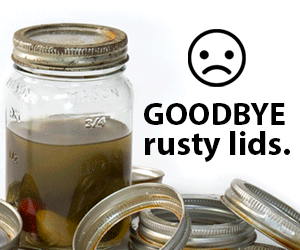 Where to Store Marijuana Storage Jars
Equally important is where you store your medical marijuana storage containers as it is vital to keep these in a cool dark place. Avoid storing your cannabis in the fridge or freezer as the temp or humidity or ideal or constant. Secondly do not place marijuana storage jars in cabinets above appliances or heat sources. Easily preserve your bud by taking these simple steps.
Popular Marijuana Storage Jars – Cannabis Glass Jars
Below you will find some of the best and most popular marijuana storage jars available.  Keep in mind these would make an excellent gift idea for the stoner in your life.
Herb Container – Half Oz Smell Proof Stash Jar ( Bonus Humidity Pack Keeps Goods Fresh
Silver Mustache Pop Top Jar Glass  Herb Storage Container Keeps Herbs Fresh
Vapors & Things Clear Glass Odorless  Herb Jar Stash Container
Gaia Supply Co Life Jar,  Heavy Duty Violet Glass – Super Preserving Storage Stash
Pink Gold Pop Top Jar Glass cannabis Jar – marijuana cannabis jars
Purple 420 cannabis glass jars – cool marijuana storage jars – marijuana glass jars
Ted 2 #GRRRRRR MONDAYS Top Jar Glass Medical Jar Herb Storage Container
Rasta Lion – funky cannabis glass jars – cool marijuana glass jars – air tight storage jars
Coca Cola Coke Soda Can Diversion Safe Stash – cannabis storage jars
THC Molecule Write & Erase Pop Top Jar by 420 Science – Assorted Sizes (Medium
Cannabis Glass Jar Sale – Top Medical Marijuana Storage Jars
Obviously stoners love a good sale which is why I could not conclude this blog post without sharing some of the best marijuana storage jars that are currently on sale.  Not only can you protect your stash but you can also save money.
Dope Jars – Herb Storage, Ultraviolet Stash Jar – Deep Etched Logo.
Multicolor Mushroom Pop – cannabis glass jars – medical marijuana storage contaners
Silver and green – cannabis glass jars – cute marijuana storage containters
Dope Jar: Ultraviolet Storage with Darby Krow Design Deep Etched into the Glass (400ml Heart Leaf)
Marijuana Pot Leaf Stash  420 Airtight Pop Top Glass Smellproof Medical Flower Storage
Kush Queen Stash Jar – Weed Accessories, Stoner Girl Gifts & Stash Jars
Check Out these other cool resources by Hydro AC